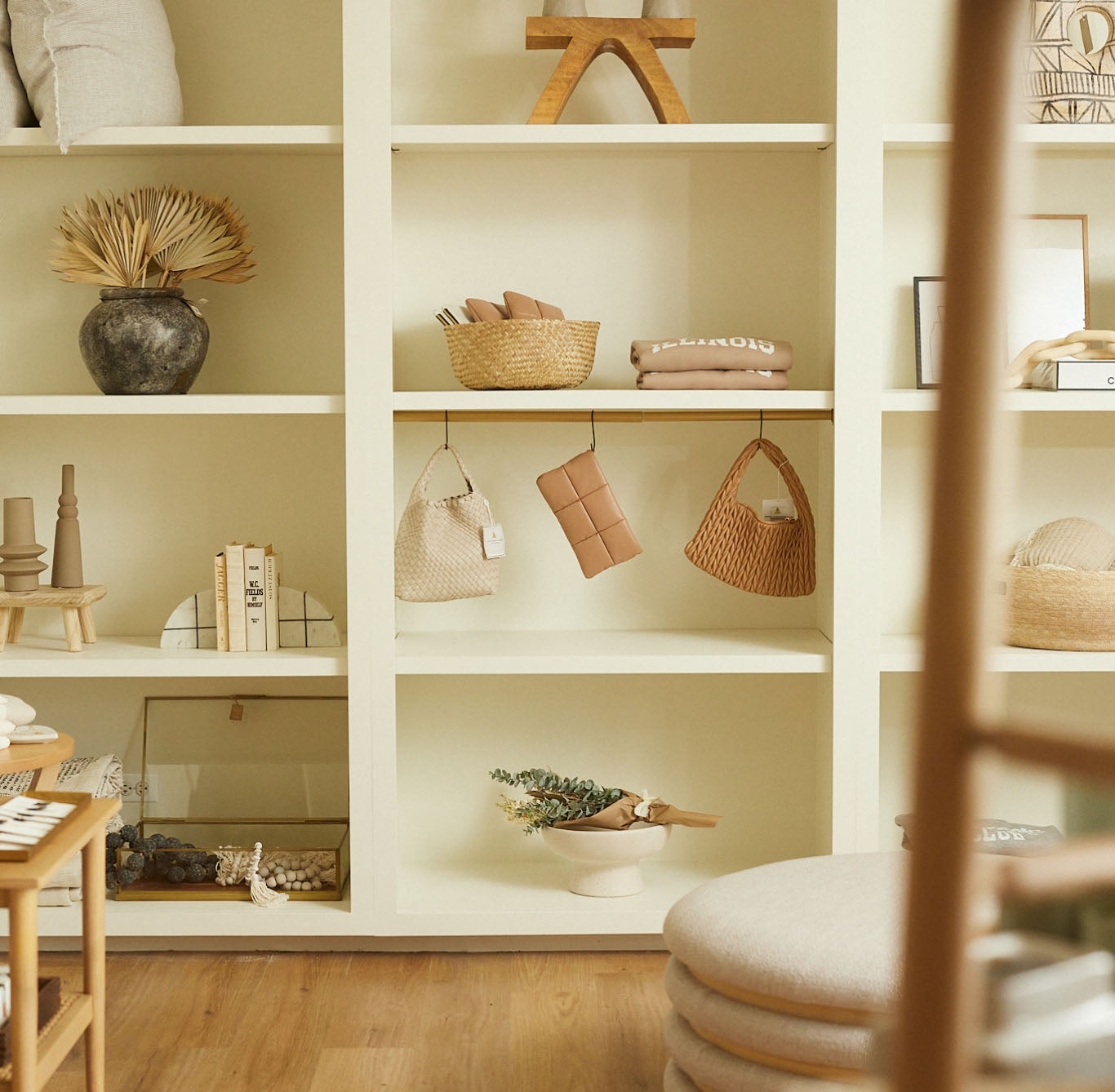 We make life more functional and affordable, while keeping it fresh, beautiful and
super cute.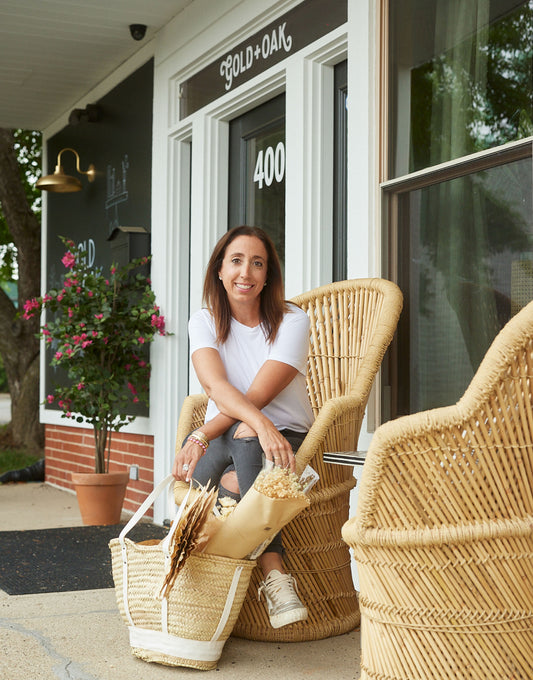 Katie Papanicholas, Founder & Curator
"I will fill my car and come right to your house. Seriously. It's just fun."
Shopping is hard. Especially for other people. Styling is even harder. It's easy to get overwhelmed by choice, trends or knowing what goes with what, whether it's a gift set or your living room.

With a natural eye for design and a growing collection of unique findings from artisans around the neighborhood and globe, I started to think, what if I could help a lot more people?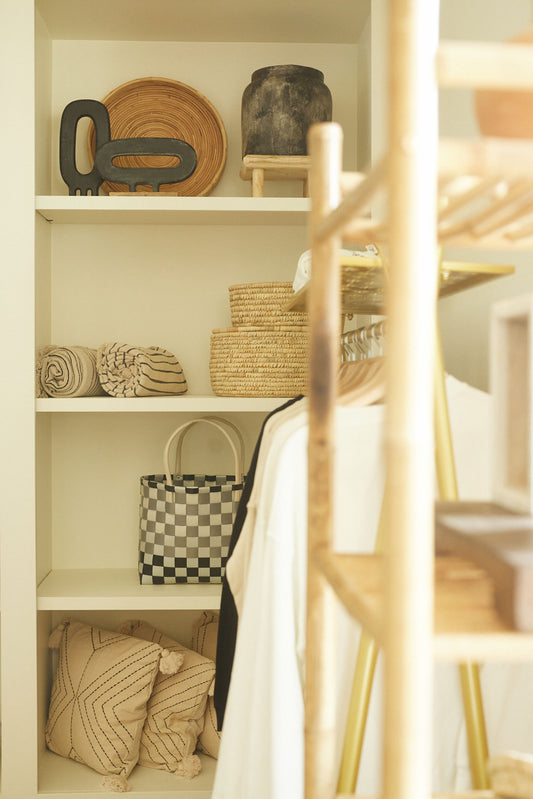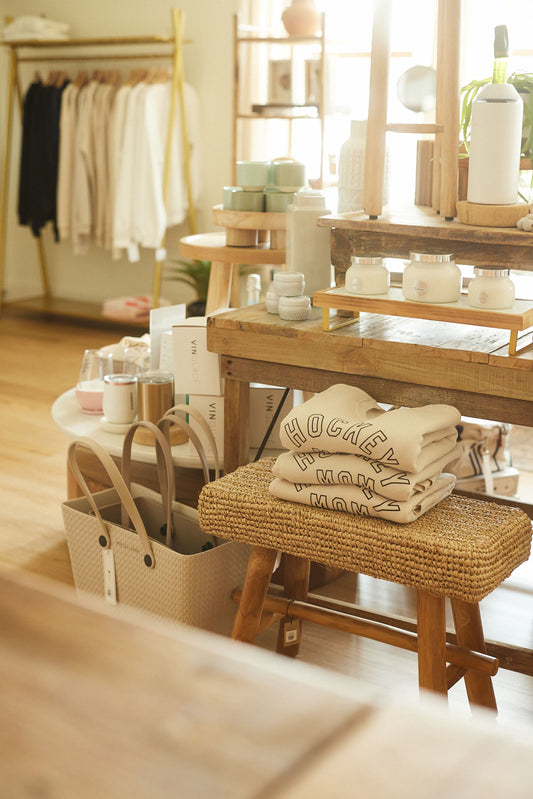 Today, our Gold+Oak team offers in-person and virtual style consulting, private shopping, and curated gifting for businesses or any special occasion. You can also shop jewelry, furniture, clothing and lifestyle goods through our online store or visit our shop in Mount Prospect.
You don't have to completely redo it to completely redo it.
Sometimes it just takes a new candle, a cute match bottle and a little faux plant to refresh a space. We're here to help.
SHOP HOME DECOR